MobiDataLab is compiling a comprehensive knowledge on mobility data sharing, while developing a transport cloud enabling the implementation of mobility data sharing services based on this knowledge. One objective is to develop responsible, ethically aligned, and GDPR compliant tools for the storage, sharing and analysis of mobility and transport data. Therefore, data privacy and data protection technologies are an important aspect of our activities.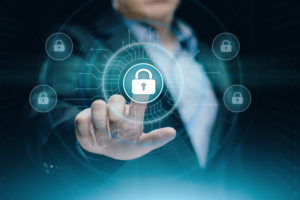 Massive data protection and use
We are currently in the middle of a technological revolution. We witness the emergence of a new generation of increasingly sophisticated digital services targeting mobility of persons and goods. The mass adoption of smartphones, the extensive deployment of new IoT mobile devices, the advancement of location sensing technologies as GPS or RFID at user level and the development of faster and more reliable networks speed up the production of colossal amounts of new mobility data.
New private actors (such as platform operators) amass their own data, processing them with increasingly advanced machine learning techniques, which leads to the production of better forecasts and the finding of new insights. However, to propose ever more efficient and convenient mobility services, the collection and aggregation of new sources of data from various producers is essential. This is just the overall objective of MOBIDATALAB: to propose to the mobility stakeholders a methodology and tools that foster the development of a data sharing culture in Europe and beyond.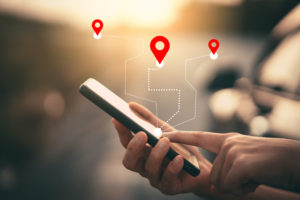 Mobility data is personal data
Nevertheless, the collection, merge, sharing and analysis of mobility data entail potential privacy risks. Mobility data in its simpler form are data about individuals that include their locations at specific times. This kind of data is highly unique and regular: the data from different individuals is easily differentiable, particularly at some specific locations, and, besides that, their data follows periodic patterns since individuals tend to follow the same trajectories during workdays. For these reasons, in most of the scenarios, mobility data qualify as personal data. Therefore, they should be processed in accordance with GDPR (EU General Data Protection Regulation) concepts and principles.
State of the art on mobility data protection technologies
MobiDataLab has analysed several techniques in the literature aiming at limiting or eliminating such privacy risks. On one hand, as general data privacy measures, we should obviously follow the GDPR principles. On the other hand, the applicability of specific protection mechanisms depends on the activities to perform on mobility data, and the sources from which it is collected. We have distinguished between:
Location-based services, where service providers can collect location information directly from their users for primary (e.g., route planning) and secondary (e.g., modelling of traffic patterns) uses, for which data is stored and processed
Trajectory microdata sharing, coming from data collected through LBS or other means, and useful for processing and data mining,
Aggregated mobility data, which can be used to communicate patterns and results or as side information for further analyses.
Each of these types of mobility data has unique characteristics. We have gone over all of them, and have produced an overview of:
available privacy-by-design strategies,
privacy risk assessment tools, and
privacy-preserving technologies.
Different privacy models, anonymization techniques and methods have been analysed, considering their applicability to the project's use cases. Anonymization methods with the potential to achieve the privacy goals of the project have been also studied.
This overview is included in the MobiDataLab's State of the art on Mobility and Transport data protection technologies (deliverable 2.3), which is available in our publications. You can also check our articles about data protection, security, and privacy, on the dedicated section in our knowledge base.
Stay tuned for further updates, and the implementation on our future transport cloud !